Technology has become part and parcel of our lives, and this is evident in the field of recruitment, too, where video interviews have become the new norm. Video interviews provide several benefits, including streamlined processes and convenience for employers and interviewees. But how can you effortlessly navigate through video interviews and the evolving landscape of recruitment? Read ahead to know more.
What Are Video Interviews?
Video interviews are not complicated. They are similar to virtual meetings you have, with the only difference being that you need to be fully present to onboard the best candidate. These virtual interviews can be conducted on any virtual meeting platform. That said, more and more organizations are opting for interview-as-a-service platforms to make the process more hassle-free as they take care of end-to-end services. Now, let's get back to video interviews which can be categorized into two main types:
Live Video Interviews
These real-time interactions enable direct engagement between the interviewer and the candidate. It replicates the in-person experience while overcoming geographical barriers as well. Live video interviews help to assess the candidates based on their performance with minimal chances of proxy interviews. Compared to conventional interviews, live video interviews provide a more personalized and interactive experience.
On-demand Video Interviews
With this format, candidates are provided pre-recorded interview questions, which the candidates can record and submit within a specified timeframe. It offers convenience to both recruiters and interviewees. This is a flexible process and does not require candidates and interviewers to coordinate.
Tips For Navigating Video Interviews
In order to navigate video interviews, we need to make it convenient for both parties- candidates and interviewers. Let's now understand how you can make video interviews effortless.
Embrace This New Norm
The initial and crucial step before moving further is to fully grasp and accept the new norm. Embracing this technological shift wholeheartedly is the key, as it enables you to delve deeper into its intricacies and also broaden your understanding.
Test Your Technology
When conducting a video interview, whether on your own or using video interview software, it is vital to ensure everything is working and in order, before you begin. This proactive step helps to avoid any potential disturbances and ensures that the entire meeting takes place seamlessly. Additionally, if you are utilizing video interview software, take the time to familiarize yourself with the entire setup and ensure that it is functioning smoothly.
Choose A Suitable Location
This may seem like a minor step, but it is extremely important. Why? Let's consider a scenario. You start the meeting, but the lighting is glaring and disturbs the candidate. They struggle to see you clearly, hindering proper eye contact. This seemingly insignificant disturbance can negatively impact their performance in the interview, despite their qualifications and abilities. Therefore, make sure you find a suitable location to avoid any such problems.
Communicate Clearly
Let there be no room for confusion. Provide clear instructions and guidelines to the candidates regarding the video interview process. If you are using an interview-as-a-service, explain everything they must know about the platform, the interview format, and any other technical requirements in advance. This ensures that candidates are well-prepared and can perform their best.
Opt For a Structured Interview
Prepare a set of standardized questions for the initial round to evaluate the candidate's skills, experience, and cultural fit. This approach simplifies the process of identifying prospects who are best suited for the position. If you choose to use an interview-as-a-service platform, you can also utilize pre-recorded questions, allowing for convenient evaluation of the candidates' answers.
Be Mindful of Biases
Just like with face-to-face interviews, video interviews can also lead to new biases, such as judging the candidate based on the environment they are in or maybe their appearance on the video. Therefore, be well aware of all the biases and make sure you evaluate them based on their qualifications and competencies rather than superficial factors.
Utilise All Relevant Video Features
When using technology, make sure you use it to the fullest! Leverage video interview scheduling software features such as recording interviews for review or sharing with hiring managers or other stakeholders. This can be extremely helpful as it allows for a more thorough evaluation and comparison of candidates. Video interview platforms also offer an opportunity for you to rewatch and analyze responses multiple times.
Stay Informed About Recruitment Treads
We are living in a tech-savvy world where we encounter technological advancements frequently. Therefore, keep yourself updated on the latest recruitment trends to embrace relevant elements to make the hiring process even better.
Opt For Interview-As-A-Service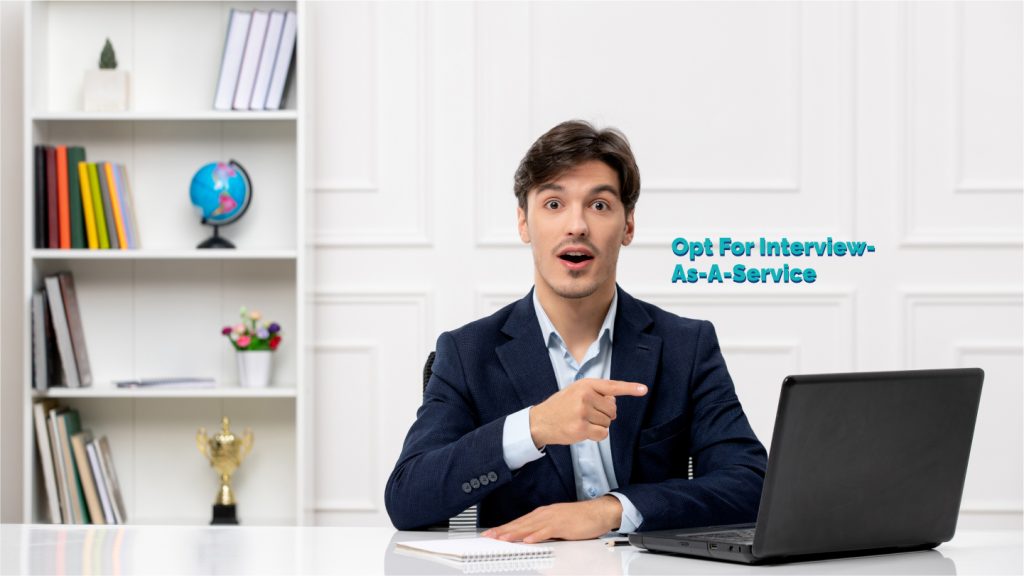 Consider utilizing interview scheduling software for conducting interviews. For instance, choosing a platform like InCruiter offers convenient features and functionalities along with a variety of tools that can streamline your interviewing process, making it more efficient and effective. They take care of the end-to-end process, making it easier for you to hire the best candidate without breaking a sweat. So, if you heavily rely on video interviews, choosing video interview platforms is always beneficial.
Provide A Positive Experience
Apart from wanting to hire the best candidate, the main aim should also be to create a positive candidate experience in video interviews. So, be punctual, professional, and courteous throughout the process. You should ensure that candidates feel valued and respected, even in a virtual setting.
Conclusion
The future of recruitment is continuously evolving, making it essential to embrace and thoroughly understand the advancements in order to seamlessly implement them. By following the above tips, you will be able to navigate video interviews with ease. These tips will help you to build the gap between candidates and the interviewers and make video interviews a seamless process.